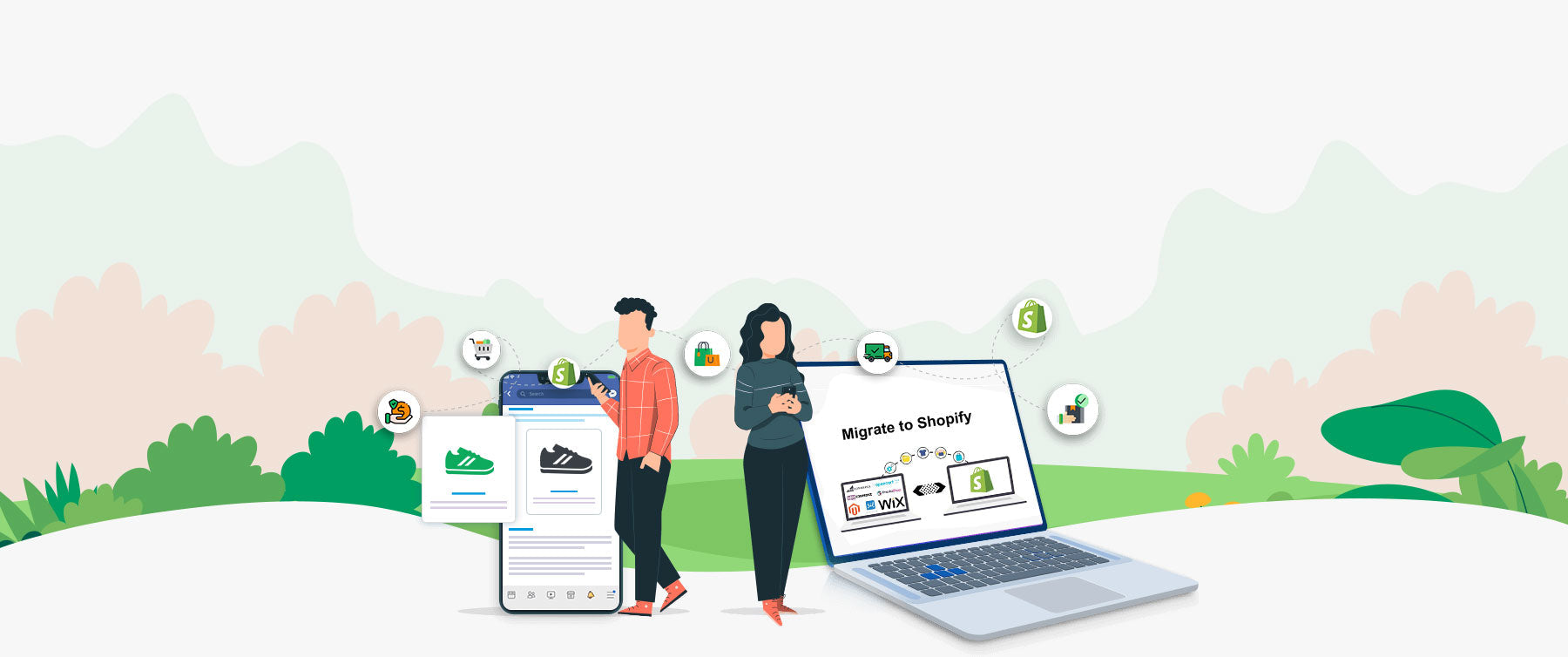 Shopify Plus Enterprise Solutions
As a multi-award-winning Shopify Plus Design and Development Firm, SlashCart has successfullysupported over 1,000 Shopify stores, helping merchants generate more than$1 billion in revenue to date. Accomplishments include 13 eCommerce awards and over 200+ five-star reviews.
About Us
Shopify Experts, we can make your ecommerce ambitions a reality on the Shopify platform.
Since 2014, we've been part of a select group of official Shopify Experts - Hand picked by Shopify. We build & grow successful Shopify stores apps every day.
We've an expert team headquartered in Pakistan that love all things Shopify. We have worked with all types of businesses and have helped them go from strength to strength. Whether you're a first time online entrepreneur or experienced online trader, Shopify is designed for everyone.
TIME TO
GET DOWN TO BUSINESS
At SlashCart, we take pride in our process. Expect friendly efficiency, clear communication and a small, responsive team who've been handpicked for your project.
We work harder and smarter – sharing our Shopify expertise with clients to bring them into the process where it counts, while keeping workflows streamlined and efficient. The result? Beautiful, functional online stores with real conversion power, delivered on time and on budget.
View More
Shopify Development
Are you ready to take your e-commerce business to new heights? Look no further! At SlashCart, we specialize in Shopify services that empower businesses to succeed in the competitive online marketplace. With our expertise and comprehensive range of services, we can help you launch, optimize, and grow your Shopify store with confidence.
View More
Shopify App Development
Having built multitude of Shopify apps for leading brands across the world, Codup can be your trusted partner for your Shopify app project. Whether you need a custom Shopify app to add some extra feature to your eCommerce store or need an app to sell on the marketplace, Codup has enough expertise to make your idea a reality.
Learn More
Shopify Theme Development
Our developers are experts in Liquid, Shopify's templating language and can create any kind of design and functionality you can dream of. Whether you are looking for a Shopify theme built from scratch or modifications to your existing theme, Codup is your go to place.
View More
Shopify Migrations
We help you migrate painlessly from legacy platforms to Shopify. We port all your data to Shopify, map your product data properly, install apps, redesign your store, and tweak things to prevent negative SEO impact.
View More
Easy Feed For Google Shopping
Our app simplifies the process of connecting your store with Google Merchant Center. With just a few clicks, you can easily set up your Google Merchant Center and create a quality product feed for Google Shopping Listings, without having to manually input each product's data feed. Plus, you can modify product data as needed, without affecting the data in store. With this integration, you can reach more potential customers and increase your online visibility, ultimately driving more sales.
Download Now
Facebook Pixels TikTok Pixels
Infinitepixels tracking is a powerful app that allows you to install multiple Facebook and Tiktok pixels code on your website and use unlimited server side tracking for all your pixel. With this app, you can easily track your website visitors and analyze their behavior, enabling you to make informed decisions and optimize your ad tracking. We integrate with all Shopify themes so that you can never miss a single sale even outside of Shopify.
Download Now
$80M+ in e-commerce sales & counting...
Our clients love us. You'll, too
These guys really are the best!
Our ROAS increased by about 200%, sales increased as well!
– Robbie Savage,
Founder, RevComps & InfinityPro
Shopify E-Commerce Development
They looked through our requirements and assigned a senior Shopify theme developer.
TRISHA S
eCommerce Product Owner, National Wildlife Federation
Share what your customers are saying about your products, customer service or shipping rates.
Share what your customers are saying about your products, customer service or shipping rates.
After a decade of dedication, SlashCart has forged excellent relationships with industry giants. They collaborate daily to craft engaging tech solutions for Shopify merchants - unlocking the power of ecommerce solutions that elevate online stores to new heights.
Our Valued Partners



We are thrilled to have Callum McKeefery as our guest. Callum is the CEO and founder of Reviews.io, a widely used eCommerce reviews app that can be integrated into all platforms. But he's not just ...
Read more